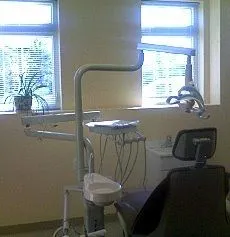 Our team of experienced and friendly professional staff strives to maintain a caring and relaxed atmosphere ensuring each visit to be as pleasant as possible. In addition to our exceptional staff, you will find our office both pleasing and relaxing.
Here are a few highlights of our office:
Clean and spacious atmosphere with a feng-shui ambience
Highest standards in sterilization techniques
State-of-the-art equipment, including filtered water lines and quiet fiber-optic drills
Digital radiography which reduces radiation exposure by 50%
Friendly, warm, and caring staff to help make your visit relaxing
Plasma TV and periodicals in waiting area
Mission Statement
Our mission is to provide the patient with a lifetime of preventive oral health and overall well being, in an environment of warmth, kindness, and integrity. We believe that every individual should have honesty, compassion, and quality dental care from their health care provider. We believe that in this kind of an environment, the individual can make wise and informed choices about their long term health.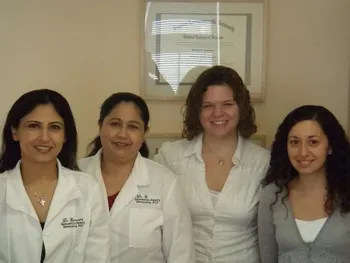 Hours of Service:
Monday: 9 am - 6 pm
Tuesday: 9 am - 6 pm
Wednesday: Closed
Thursday: 9 am - 6 pm
Friday: 9 am - 1 pm
Saturday: By appointment
Sunday: Closed